Schools Watersports Courses Brighton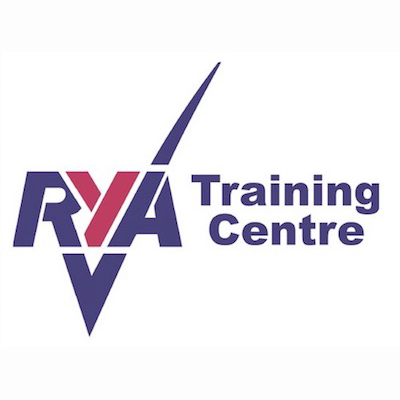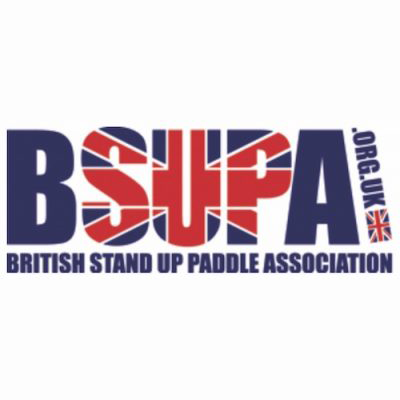 Watersports Courses at Hove Lagoon
 Watersports Courses leading to recognised qualification
 We can offer a range of courses leading to a nationally recognised qualification that fits in with the national curriculum, or suitable for Duke of Edinburgh Awards and BTEC Public Services and Sports Courses.
We are flexible with session planning with sessions from just an hour upwards. Sessions can be weekly, daily, what ever suits your requirements.
Full tuition and all equipment including wetsuits is provided for all activities.
Chose an activity from the following list:
Windsurfing
Wakeboarding
Sailing
Standup paddleboarding
Multi Activity Courses
Instead of focusing on one activity many groups like to try a range of activities.
Activities available include :
Windsurfing
Wakeboarding
Sailing
Standup paddleboarding
Raft building and racing
On land team challenges
Kayaking
Guide price: Please contact us for a quote as pricing can vary based on group size and timings.
1 hour : £14.50 pp per session
90minutes : From £17.10 pp per session based on a minimum of 4 sessions
2 hours : From £21.05  pp per session based on a minimum of 4 sessions
Dedicated wakeboarding courses : Please contact us as pricing and recommended duration depends on group size and timings.
Duration: 1 hour upwards
Age range:
Sailing – age 6+
Windsurfing – age 8+
Wakeboarding and SUP – age 10+
Prerequisite: No experience required
Watersports Courses @ Brighton Marina
 RYA Youth Coastal Sailing Stage 1, 2, 3 or 4
At Lagoon Watersports students can achieve their RYA Sailing qualifications from Stages 1-4. The certificates within our Youth Sailing Scheme are a significant achievement. Instructors can sign off each skill as students complete it and once completed, student's certificates can be of used in other areas of study or activities such as PE at school, or the Duke of Edinburgh Award Scheme.
Stage 1: A basic understanding of sailing, with some experience of steering and handling the boat. The syllabus will include: rigging, sailing across the wind at the helm and as crew, tacking and gybing, learning parts of the boat and basics of sailing.
Stage 2: A range of sailing skills and knowledge to help in becoming a confident sailor. The syllabus will include: sailing at the helm and as part of the crew, trimming sails and balancing the boat, ropework, coming alongside, reefing a boat and collision avoidance.
Stage 3: Rigging, taking the boat out under power and sailing in any direction. The syllabus will include: rigging for the conditions, more advanced sailing techniques and sailing theory. We introduce some racing to expand on trimming and sail skills.
Stage 4: Solve a variety of problems in a boat. The syllabus will include: recovery of person overboard, coming alongside a powerboat, anchoring under sail, better sail trim, more advanced tacking and gybing. After this course they will be qualified to hire a boat from us or most centres across Europe and will have a tidal endorsement meaning they are qualified for sea sailing, not just lake or reservoir.
Price: £30 per session per student
Duration: Weekly sessions of 90 minutes over Spring and Summer Terms. The number of sessions depends on how many stages wish to be achieved. We are also flexible with timings.
Suitability: Age 12+
Prerequisite: These sessions can be aimed for those with no experience to those with experience. We can assess levels and put students onto the course that will suit their ability. If any students already have their Youth RYA Sailing Level 4 we can deliver more technical training or adult qualifications, this can be explained in more detail upon request.
---
Sailing & Navigation Event
With compasses at the ready students would begin the day by studying charts, in order to plan a trip along the Sussex coastline. Once out on the ocean students will utilise their skills in navigation and chart work whilst learning to sail along the coast. This event creates a great sense of achievement whilst reaching the planned destination. Our sailing and navigation event is a great day for practical and theoretical learning – a fun challenge for all students involved.
Reading charts and key symbols
Taking bearings and distances
Checking tidal information and weather
Safety briefing and rules of of the road
Plan and execute a trip to Hove, Shoreham or Newhaven
Sail the yachts or keelboats and learn the ropes aboard working as part of the crew
Price: £85 pp
Duration: 1 day, 1000-1500
Suitability: Age 12+
Prerequisite: No experience required
Once again a very successful trip, with enthusiastic and encouraging staff at the Lagoon
Miss Caulfield, Head of Prep Outdoor Pursuits
Wakeboarding was really good fun and Hove Lagoon was a good location. The staff are nice and the water was clean. I would really recommend this to anyone who doesn't mind getting wet, because you will get wet! Even if you have not done it before it is easy to learn. The most enjoyable bit is being on the water at fast speed and not falling off!
Ellis Wardle, Pupil
The trip was epic! On my first go, I got up on my feet and I was wakeboarding! Then I fell, but I got up and did it again and again until I could do a jump start and get to the other end of the lagoon faultlessly. It was challenging with the cold water and wind but the thrill made up for it without a doubt. Overall a great trip which put a smile on my face for the rest of the day
Billy Mathur, Pupil
Eddie has just returned from the 2nd day of the windsurfing course today. He had a fabulous time. It was fun watching him in the sunshine and seeing him progress from being a complete beginner to sailing across the lagoon on his own. Many thanks to Amber for the expert tuition. Eddie already says he wants to return for the next level. It was great fun."
Eddies Mum
"We have been using Hove Lagoon now for many years for all our watersports provision. We have had activity weeks, sailing and windsurfing courses and have recently taken part in the schools sailing cup. We have always found the Staff of the Lagoon to be incredibly professional in their work and our students have all made great progress while having a fantastic time. The equipment is up to date and of high quality. I would strongly recommend Hove Lagoon to other schools. They make the booking and organisation easy. Well done Hove Lagoon"
Paul Miller, Deputy Head Cardinal Newman School
Booking :
Call 01273 42 48 42 option 2 or email us.
Site Visits:
Please feel free to call us to arrange a site visit.
Health and Safety Documentation:
Insurance and copies of risk assessments can be emailed to you on request.
Booking terms and conditions apply and rebooking fees are charged for cancellations made with less than 8 weeks notice.