Jet Ski and Powerboat Thrill for Company Days
Double Trouble – Jet Ski & Powerboat Thrill
Make a splash with this fun-fuelled jet skiing adventure based in the iconic seaside town of Brighton. Not only does the full throttle experience offer the chance to let rip on a high-performance jet ski, it also includes a passenger ride in a high speed RIB powerboat. This is a must do activity from Brighton, giving you the chance to see the city skyline whilst enjoying the ride!
What to expect:
Kick things off with a safety briefing and instruction before hitting the water ready for action. On a calm day you can race around a specially-designed trial course to experience what these super speedy, incredibly manoeuvrable machines can really do. When not on the jetski, hop onto our RIB and hold on tight while the skipper opens up the throttle and takes it for a spin. The conditions can vary from calm seas to big waves, with never a dull moment, it pays to be prepared for anything!
Double water blast – a wild aquatic adventure in Brighton
Thrill as your craft performs super-fast turns, figures of eight and jumps the waves
Receive tuition from professional instructors
Take a high-performance jet ski around a trial course
Hold on tight for a ride in a RIB powerboat
Admire views of Brighton and Sussex coastline
Take a dip into the Big Blue
Start and finish your "Double Trouble" ride from Brighton Marina, surrounded by restaurants, bars, shops, tourist attractions and the beach
What an amazing experience! Thanks so much to Ash and the team for the Jet ski session – truly remarkable!! Can't wait to get back into it!!!
Barry Hodges
It was just fantastic! I was crashing through the waves getting air and everything!Just want to add the chap who took us out was so polite and very professional, just the best service!I know it seems pricey however their overheads must be enormous, so more than happy to pay. The experience was absolutely worth it!
Ollie Edge
Prerequisite:
Age 16+
Suitable for:
This experience is not suitable for people with back problems.
Duration:
2 hours
Please arrive 30 minutes before your session to get changed and ready.
Where:
Brighton Marina, BN2 5UP
Suitable for:
This experience is not suitable for people with back problems
Availability:
Please contact us to check availability.
Booking:
Book online from the dates below or call 01273 42 48 42 option 1 or email us.
If you cannot find a date please contact us.
Booking terms and conditions apply and rebooking fees are charged for cancellations made with less than 4 weeks notice.
We have two centres in Brighton. This activity take place from Lagoon Watersports in Brighton Marina DO NOT go to Lagoon Watersports, Hove Lagoon. If you are taking a taxi please make this clear to the driver.
Finding Lagoon Watersports once you are in Brighton Marina
Head towards the waterfront where you will see all the cafes and restaurants. Walk to the end of the boarded walk way where there will be a large bridge heading down towards the pontoons. We are the first set of pontoons on the right. Pontoon 6.
Read More...
To Brighton Marina by car
Approaching the marina from the A27 take the B2123. Turn right at first set of traffic lights, signposted Brighton Town Centre, Racecourse and Marina Village. Turn left at second set of traffic lights, pass the Racecourse and follow the signs for the Marina Village where there is free parking for 1500 cars in the multi-storey car park. From the car park you can either go across a linking bridge on level 6 or from the ground floor of the car park towards all the waterfront cafes and bars. Walk to the end of the boarded walk way where there will be a large ramp heading down towards the pontoons. We are the first set of pontoons on the right. Pontoon 6.
By Bus
Brighton and Hove bus service operates a number 7 bus approximately every 15 minutes 24 hours a day, from Brighton Town Centre (North Street or Queens Road), to the Marina Village.
By Bike
Brighton Marina has a bike share station which is either pay per minute or a yearly membership, go to https://www.btnbikeshare.com for more information. For your own bike, racks are available on the main concourses of the pontoons. You must use the racks and not leave bikes on the pontoons otherwise Premier Marina will take them away.
On foot
Brighton Marina is a pleasant walk along the seafront from the centre of Brighton, it is 20 minutes walk from the main West Pier. During the summer you will also find the Volks electric railway operates along the front.
By train 
The nearest main line station is Brighton with regular connections to Chichester, Portsmouth and London is under an hour away. nationalrail.co.uk
By Air
Brighton is within easy reach of Heathrow and Gatwick international airports. Follow the A23 from Gatwick to Brighton. Shoreham airport is also available for private light aircraft.
What to bring
Be prepared for changeable weather, bring plenty of layers
Quick drying clothes can be very practical, avoid jeans
Sunglasses, sunhat and suncream for summer months and woolly hats, thermals and layers for winter months
Deck boots and non-slip deck shoes or trainers that don't mark
Towel and swimwear to wear under the wetsuit
If you have a wetsuit please bring it with you, if not we provide wetsuits
If you suffer from any kind of motion sickness then it may be wise to take a sickness prevention tablet before arriving and/or wear the wrist bands!!
What not to bring
We only have limited lockers for putting valuables in, so please minimise these as much as possible
How to book
To book we require a £100 non refundable deposit, the balance and final numbers is due one month before the event.
We do not offer refunds for people that do not attend as we have to assign equipment and staff. If you have a couple of people you are sure about then it is best to add them at a later date. 90% of the time you can add those people the week before, but please check when booking as some events the numbers are strictly limited.
To check availability or make a booking please call 01273 42 48 42 option 1 or email us
Cancelation Policy
When you make a booking with us we assign staff and equipment to deliver the booking. That means we are unable to offer that space to anyone else.
If you cancel that space we are likely to incur a loss.  We will have already made commitments to staff and we may have turned away other bookings. We are unable to get insurance that covers us for this loss.
We therefore do not offer refunds for cancellations. If we did not do this we would have to put up our prices for everyone.
Our cancellation policy applies in all circumstances including no shows, illness, relocation, transport failure and bereavement.
Course Cancelation Insurance
You can take out insurance to cover the cost of your course against cancellation through CancelSure. Guide cost is £12 for the first £100 of cover and then £6 per additional £100 of cover.
Our Advice
If you pay by credit card your cancellation maybe covered by your credit card provider.
Consider taking out course cancellation insurance.
Your holiday insurance may cover you for course where you stay on our boats.
Cancellation charges
• More than 8 weeks before course/event – loss of deposit
• Less than 8 weeks before course/event – 100% of price of course/event
At our discretion, we may allow a forfeited deposit to be used towards an alternative course/event run by us. In each case, such a booking will be at the price prevailing at the time of re-booking and subject to an admin charge of £25 for course over £150 and £10 for course under £150.
In these circumstances we offer significant discounts on rebooking within 12 months.
The discount is based on how much notice was given for the booking cancellation and non discounted course rates:
• More than 4 weeks before course/event  –  90% discount on full brochure rates
• 2- 4 weeks before course/event – 75% discount on full brochure rates
• 13 days  – 72 hours before course/event –  50% discount on full brochure rates
• 72 hours or less  –  25% discount on full brochure rates
For Example if you book a course worth £200 and need to change the date of that course:
4 weeks notice this will cost you an additional £20.
2 weeks notice this will cost you an additional £50
3 days notice this will cost you an additional £100
24 hours notice this will cost you an additional £150
Postponement by us due to bad weather
On some occasions courses may need to be postponed due to bad weather. In these circumstances we will offer you alternative dates, no refund will be available.
On some occasions group events may need to be postponed due to bad weather. In these circumstances we will offer you alternative dates.
Please make sure you have read our full booking terms and conditions 
Frequently Asked Questions
What is in Brighton Marina?
Harvey Dawkins
2018-01-26T14:59:39+00:00
Brighton Marina is set against a backdrop of white cliffs on the East Sussex coastline, just half a mile east of Brighton. Brighton Marina is the largest marina in the UK and has plenty to do for all ages, within its picturesque waterfront surroundings. The superb facilities include an array of shops, restaurants, bars, hotel, a multi complex cinema, bowling alley and even a casino for some après sail and team bonding! Combine an unbeatable location with exciting activities on the water, run by a professional team and you really will experience an incredible day out!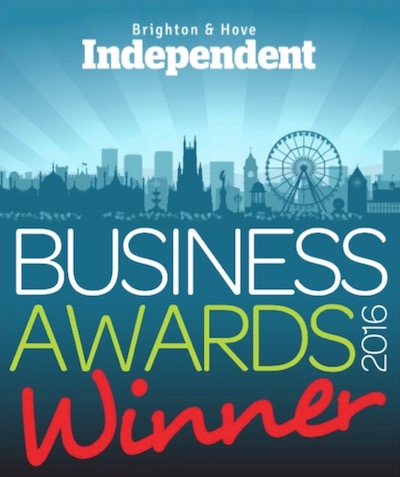 Stag and Hen groups at Lagoon Watersports:
Over 23 years experience in group events
Brighton Marina is the perfect gateway to the ocean
Less than 3 miles from Brighton Pier right on the sea front at Brighton Marina
Activities suitable for those with no previous experience.
Run by highly experienced, qualified and friendly RYA instructors
All specialised equipment is provided, including lifejackets
Great Marina facilities with changing rooms and hot showers as well as restaurants, bars, shops, cinema and even a casino!