Lagoon Watersports at Hove Lagoon
Hove Lagoon is a truly unique watersports location not just in Brighton but the UK. With a sheltered shallow lagoon right by the sea. It is one of the best watersports venues in the country for beginners and experts. A great combination of city venue, by the sea with great club house facilities.
Lagoon Watersports @ Hove Lagoon
Kingsway
Hove
East Sussex
BN3 4LX
UK
We have two centres in Brighton please make sure you head to the correct one. This activity take place at Hove Lagoon, Kingsway, Hove, East Sussex BN3 4LX. You may find the Journey Planning web site useful.
Car Parking
We do not have our own car park. There is parking within 150m of Hove Lagoon on Wharf Road opposite Hove Lagoon.  There is also metered parking on the southside of the A259 Kingsway.
There is free parking in the residential area to the north of the A259 Kingsway. There are some resident restrictions on the roads east of Saxon Road. These do not apply to roads west of Saxon Road. Please check restrictions when parking.
By Bike
We have a cycle parking area, don't forget your lock
Bus
Brighton and Hove Bus company : Route 1, 1A, 6
This service travels along Church Road which is about 3 minutes walk north of the seafront. Get off at the Wish Road or Brittany Court stops. This service runs from Brighton Station or Churchill Square. If you have arrived at Hove Station you need to walk directly south to Church Road where you can meet this service.
Coastliner 700 service. Stage Coach
Train
National Rail enquiries: 08457 484950 www.nationalrail.co.uk
We recommend travelling to Portslade station (1 mile from us ) or Hove station (2 miles from us) Brighton station is 3 miles from us.
Coach
National Express runs many routes to Brighton. Brighton coach station in near the pier which is about 3 miles from us.
 Office
May to end August 0800-2000
Rest of year 0900-1700
Activities
April :
Wednesday – Friday (12:00-18:00)
Weekends (10:00-19:00)
Read More...
May – to end of August :
Monday to Friday (10:00-21:00 or 1 hour before dark)
Weekend (10:00-20:00)
September :
Monday to Friday (12:00-20:00 or 1 hour before dark)
Weekend (10:00-20:00)
October :
Wednesday to Sunday (12:00-18:00 or 1 hour before dark)
Weekend. (10:00-20:00)
November :
Saturdays (10:00-approximately 1 hour before dark)
Winter
December to March – please call to check if open and times
Hire times
Last hire is approximately one hour – 90 minutes before close
The water quality in Hove Lagoon is independently tested regularly during the summer season as part of the Brighton and Hove City Councils seafront beach water quality testing. Lagoon Watersports opened in 1994 , since that date the water in Hove Lagoon has passed every one.
Independent water quality test results from 2017  testing
Total Colibacteria
Faecal Colibacteria
Faecal Enterococci
Natural algae growth occurs in the Lagoon. This algae can look unpleasant particularly when it blows to one corner of the Lagoon. It is harmless. It is NOT blue/green algae that fresh water lakes can suffer from.
Sometimes there is a smell. This smell is caused by the natural process of the algae.
Brighton and Hove City Council treat the water with an organic substance to help suppress the algae growth.
The water in the Lagoon is sea water rather than fresh water which prevents some common water quality issues that lakes suffer from.
The Lagoon is topped up with fresh seawater every few days.
The Lagoon is very shallow so the sun can penetrate to the bottom.
There is a high level of evaporation and leakage in the Lagoon.
The sea water that goes into the Lagoon meets all bathing test requirements.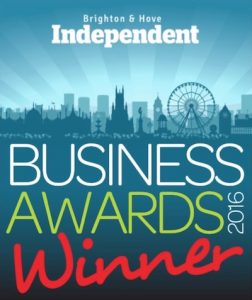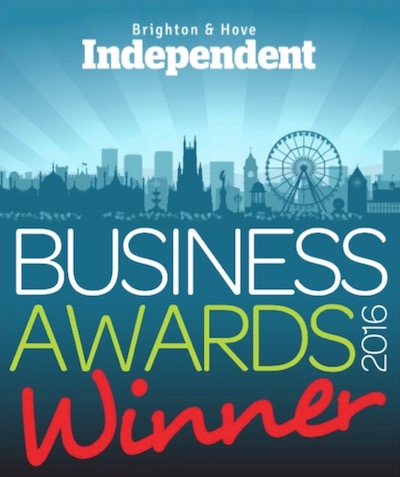 Lagoon Watersports at Hove Lagoon
Unique location featuring shallow and sheltered Lagoon right by the sea
Under the same management since 1994
Less than 3 miles from Brighton Pier right on the sea front at Hove Lagoon
Suitable for beginners to advanced levels ages 5+
Experienced, qualified, friendly and qualified instructors.
All specialised equipment is provided, including lifejackets and wetsuits.
Great Club House with changing rooms, hot showers, licensed cafe and WiFi
Frequently Asked Questions
Hove Lagoon is an old Victorian boating lake so has a solid bottom and is only waist deep. This means that any time you need to you can stand up. It is also right next to the sea so on those hot sunny days when there is little wind we can usually expect a sea breeze. Being next to the sea when people are ready we can move their learning away from the lagoon and on to the sea itself. The lagoon is in the middle of a public park so not only do you have the beach near by but you also have a kids play area and a skate park so anyone not taking part will have something to do. There is also an onsite licensed cafe for spectators and participants.
Hove Lagoon is only waist deep so if you do fall off your board you will be able to stand up and then get back on your board. You will also be wearing a buoyancy aid for added confidence.
Please click here for our full booking terms and conditions and ensure that you understand our cancellation policy.
Be aware rebooking fees are charged for cancellations made with less than 4 weeks notice.
Our cancellation policy applies in all circumstances including no shows, illness, relocation, transport failure and bereavement.
The reason for this is when you make a booking with us we assign staff and equipment to deliver the booking, we are therefore unable to offer that space to anyone else. We will have made commitments to staff for your booking and we may have turned away other bookings. Unfortunately we are unable to get insurance that covers us for this loss. We therefore do not offer refunds for cancellations as we are likely to incur costs.
Course Cancelation Insurance
You can take out insurance to cover the cost of your course against cancellation through CancelSure. Guide cost is £12 for the first £100 of cover and then £6 per additional £100
of cover and an excess of £25 per claim.
Our Advice
If you pay by credit card your cancellation maybe covered by your credit card provider.

Consider taking out course cancellation insurance.

Your holiday insurance may cover you for course when you stay on our boats.