Stag & Hen Group Activities In Brighton
Stag and Hen Group Activities in Brighton
If you are looking for a fun and exhilarating activity for your stag or hen party then look no further than Lagoon Watersports. Lagoon Watersports has two centres: Hove Lagoon is based just 3 miles to the west from the centre of Brighton right on the seafront. Our other base is located in Brighton Marina just 2 miles to the east of the city centre.
Read More...
Established in 1994 we have years of experience in delivering fun, exciting and action packed group sessions. Whether you want a relaxing experience such as Standup Paddleboarding or a cruise in one of our luxury yachts or, if you are seeking a high adrenaline activity such as wakeboarding, powerboat riding or jet skiing – we cater to all needs and requirements.
Even some healthy competition with raft racing, sailing regatta, SUP or kayak water polo – we can help! All activities are suitable for complete beginners. We provide expert friendly instructors, full training and all specialised equipment.
We can offer you a great BBQ and drinks after your event. We can also point you in the right direction for arranging accommodation and night clubs that accept groups.
See you on the water…
"Thanks for your help in organising the stag weekend, everyone had such a great time and all the instructors were super fun and encouraging (getting everyone up on the wakeboards very quickly which some of the less active guys were really surprised with!). The food was also perfect and with the sun out, the area to chill out made for a really fun avo to kick back."
Paul Goodey
"The yacht trip it was the most perfect evening and the bride was literally speechless. Your skipper and his mate were absolutely amazing and really made it a fun time. Thank you again so much it will never be forgotten."
Amy Thompson
Frequently Asked Questions
Hove Lagoon is an old Victorian boating lake so has a solid bottom and is only waist deep. This means that any time you need to you can stand up. It is also right next to the sea so on those hot sunny days when there is little wind we can usually expect a sea breeze. Being next to the sea when people are ready we can move their learning away from the lagoon and on to the sea itself. The lagoon is in the middle of a public park so not only do you have the beach near by but you also have a kids play area and a skate park so anyone not taking part will have something to do. There is also an onsite licensed cafe for spectators and participants.
No we do not as it is not often that the sea is flat enough. We have 3 System 2.0 cables in shallow and sheltered waters of Hove Lagoon. As it is a 2.0 system it means only one person at a time rides and if they come off the handle comes straight back to them so there is no waiting in the water. For beginners it is perfect as you can hear the instructions, are able to stand up if need be and do not have the challenge of waves. There are also various features in the water like the step up or box to keep advanced riders amused.
Hove Lagoon is only waist deep so what ever activity you are doing they will be able to stand up. If anyone cannot swim just let us know and we will keep an extra eye. Everyone that goes on the water, including instructors, has to wear a buoyancy aid or impact vest. If someone really does not want to take part that is fine. They can be on the side watching and encouraging, maybe offering advice if you are building rafts and they can be the first to the cafe to order the coffees or beers.
It is very unusual for us to cancel due to bad weather. You will be getting wet so rain is not a problem and if you have people coming to watch they can watch from our cafe which looks out over the lagoon.
Hove Lagoon is only waist deep so if you do fall off your board you will be able to stand up and then get back on your board. You will also be wearing a buoyancy aid for added confidence.
We do have lockers that are free to use. If you have larger bags we can store them for you provided they are not huge suitcases!
We have wetsuits in all shapes and sizes to suit everyone. You are very welcome to borrow one of these (no additional charge).
We have provided corporate, group and Hen & Stag events since 1994. We have catered for groups of up to 400 clients and worked with companies such as: Microsoft, IBM,Vodafone, Coca-Cola, Ernst & Young, Garnier, Natwest, Morgan Stanley and News International.
Our events are skippered by highly professional, experienced, qualified and friendly instructors.
Please click here for our full booking terms and conditions and ensure that you understand our cancellation policy.
Be aware rebooking fees are charged for cancellations made with less than 4 weeks notice.
Our cancellation policy applies in all circumstances including no shows, illness, relocation, transport failure and bereavement.
The reason for this is when you make a booking with us we assign staff and equipment to deliver the booking, we are therefore unable to offer that space to anyone else. We will have made commitments to staff for your booking and we may have turned away other bookings. Unfortunately we are unable to get insurance that covers us for this loss. We therefore do not offer refunds for cancellations as we are likely to incur costs.
Course Cancelation Insurance
You can take out insurance to cover the cost of your course against cancellation through CancelSure. Guide cost is £12 for the first £100 of cover and then £6 per additional £100
of cover and an excess of £25 per claim.
Our Advice
If you pay by credit card your cancellation maybe covered by your credit card provider.

Consider taking out course cancellation insurance.

Your holiday insurance may cover you for course when you stay on our boats.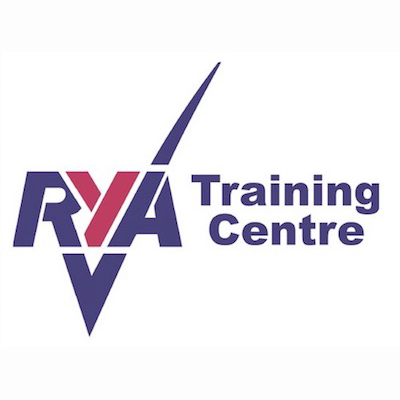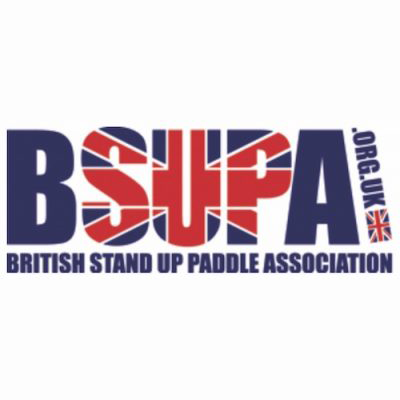 Harvey Dawkins
We will be offering a The BTEC Level 3 Sport (Outdoor Adventure) starting in September 2019 in conjunction with Newman College and Rockley Academy. Click here for More info The BTEC Level 3 Sport [...]
Harvey Dawkins
We have some fun courses planned for the autumn half term. Kids taster half day Try windsurfing , Sailing and Standup paddle boarding. Suitable for : Kids age 8+. No previous experience required. Tuition and [...]
Harvey Dawkins
Hove Lagoon Water Quality Interview with Seafront Officer Charles Branson https://youtu.be/IKuogiln2dA The water quality in Hove Lagoon is independently tested regularly during the summer season as part of the Brighton and Hove City Councils [...]
Harvey Dawkins
We are pleased, in partnership with pavilionweb to release online booking for Club members. Two click booking For club members booking free sessions, once you are logged into your account, is just two clicks. No [...]