Group Powerboat Rides
A high speed thrill ride…hang on tight !
This high speed powerboat ride takes you on a thrilling ride along Brighton's coast onboard a state-of-the-art RIB (rigid-inflatable boat) with an experienced and qualified driver onboard.
On this Rib Ride you will experience a surge in adrenaline as your boat jumps the waves, performs tight turns and puts on white-knuckle bursts of speed. You will also have the opportunity to soak up great views from Brighton and the Sussex coastline and in the summer you may be lucky enough to spot dolphins in the waters. This is great high speed adventure that is guaranteed to put a smile on your face!
What to Expect:
First you will meet your skipper at Brighton Marina and receive a safety briefing. With your qualified instructor at the helm, you will then set off, passing through the marina. Once out of the marina you will hit the open sea, holding on tight as your skipper pulls back the throttle and accelerates at speed! You will then feel the adrenalin rush as your powerboat performs super-fast turns, figures of eights and jumps the waves – these machines can reach speeds of up 65km/h! In between the turns and high speed you will have the chance to relax, admire the views and if you wish, take a swim in the sea. After a last exhilarating burst of speed you will cruise back to the marina, where your adventure ends.
30 minute high-speed RIB blast along the Brighton coastline
Thrill as your RIB performs super-fast turns, figures of eight and wave jumps
Watch for dolphins during the summer and perhaps swim from the boat
Perfect for groups
Choose from a selection of start times to suit your schedule
Start and finish your powerboat ride from Brighton Marina located 2 miles from Brighton town centre, surrounded by restaurants, bars, shops, tourist attractions and the beach
"Thanks for your help in organising the stag weekend, everyone had such a great time and all the instructors were super fun and encouraging (getting everyone up on the wakeboards very quickly which some of the less active guys were really surprised with!). The food was also perfect and with the sun out, the area to chill out made for a really fun avo to kick back."
Paul Goodey
"The yacht trip it was the most perfect evening and the bride was literally speechless. Your skipper and his mate were absolutely amazing and really made it a fun time. Thank you again so much it will never be forgotten."
Amy Thompson
Prerequisite:
Age 12+.
Duration:
30mins (1hour rides available on request, min of 4 persons)
Where:
Brighton Marina, BN2 5UP
Suitable for:
This powerboat ride is not suitable for people with back problems. Age 12+
Availability:
Please contact us to check availability.
Booking:
Book online from the dates below or call 01273 42 48 42 option 1 or email us.
If you cannot find a date please contact us.
Booking terms and conditions apply and rebooking fees are charged for cancellations made with less than 4 weeks notice.
We have two centres in Brighton. This activity take place from Lagoon Watersports in Brighton Marina DO NOT go to Lagoon Watersports, Hove Lagoon. If you are taking a taxi please make this clear to the driver.
Finding Lagoon Watersports once you are in Brighton Marina
Head towards the waterfront where you will see all the cafes and restaurants. Walk to the end of the boarded walk way where there will be a large bridge heading down towards the pontoons. We are the first set of pontoons on the right. Pontoon 6.
Read More...
To Brighton Marina by car
Approaching the marina from the A27 take the B2123. Turn right at first set of traffic lights, signposted Brighton Town Centre, Racecourse and Marina Village. Turn left at second set of traffic lights, pass the Racecourse and follow the signs for the Marina Village where there is free parking for 1500 cars in the multi-storey car park. From the car park you can either go across a linking bridge on level 6 or from the ground floor of the car park towards all the waterfront cafes and bars. Walk to the end of the boarded walk way where there will be a large ramp heading down towards the pontoons. We are the first set of pontoons on the right. Pontoon 6.
By Bus
Brighton and Hove bus service operates a number 7 bus approximately every 15 minutes 24 hours a day, from Brighton Town Centre (North Street or Queens Road), to the Marina Village.
By Bike
Brighton Marina has a bike share station which is either pay per minute or a yearly membership, go to https://www.btnbikeshare.com for more information. For your own bike, racks are available on the main concourses of the pontoons. You must use the racks and not leave bikes on the pontoons otherwise Premier Marina will take them away.
On foot
Brighton Marina is a pleasant walk along the seafront from the centre of Brighton, it is 20 minutes walk from the main West Pier. During the summer you will also find the Volks electric railway operates along the front.
By train 
The nearest main line station is Brighton with regular connections to Chichester, Portsmouth and London is under an hour away. nationalrail.co.uk
By Air
Brighton is within easy reach of Heathrow and Gatwick international airports. Follow the A23 from Gatwick to Brighton. Shoreham airport is also available for private light aircraft.
What to bring
Be prepared for changeable weather, bring plenty of layers
Quick drying clothes can be very practical, avoid jeans
Sunglasses, sunhat and suncream for summer months and woolly hats, thermals and layers for winter months
Deck boots and non-slip deck shoes or trainers that don't mark
If you have your own waterproofs, please bring them, or you can borrow ours
If you are worried or unsure whether you suffer from seasickness then pills and wrist-bands work well. Don't arrive on an empty stomach and take tablets with breakfast if you have never been sailing on the sea before, sometimes the motion takes a while to get used to.
What not to bring
We only have limited lockers for putting valuables in, so please minimise these as much as possible
How to book
To book we require a £100 non refundable deposit, the balance and final numbers is due one month before the event.
We do not offer refunds for people that do not attend as we have to assign equipment and staff. If you have a couple of people you are sure about then it is best to add them at a later date. 90% of the time you can add those people the week before, but please check when booking as some events the numbers are strictly limited.
To check availability or make a booking please call 01273 42 48 42 option 1 or email us
Cancelation Policy
When you make a booking with us we assign staff and equipment to deliver the booking. That means we are unable to offer that space to anyone else.
If you cancel that space we are likely to incur a loss.  We will have already made commitments to staff and we may have turned away other bookings. We are unable to get insurance that covers us for this loss.
We therefore do not offer refunds for cancellations. If we did not do this we would have to put up our prices for everyone.
Our cancellation policy applies in all circumstances including no shows, illness, relocation, transport failure and bereavement.
Course Cancelation Insurance
You can take out insurance to cover the cost of your course against cancellation through CancelSure. Guide cost is £12 for the first £100 of cover and then £6 per additional £100 of cover.
Our Advice
If you pay by credit card your cancellation maybe covered by your credit card provider.
Consider taking out course cancellation insurance.
Your holiday insurance may cover you for course where you stay on our boats.
Cancellation charges
• More than 8 weeks before course/event – loss of deposit
• Less than 8 weeks before course/event – 100% of price of course/event
At our discretion, we may allow a forfeited deposit to be used towards an alternative course/event run by us. In each case, such a booking will be at the price prevailing at the time of re-booking and subject to an admin charge of £25 for course over £150 and £10 for course under £150.
In these circumstances we offer significant discounts on rebooking within 12 months.
The discount is based on how much notice was given for the booking cancellation and non discounted course rates:
• More than 4 weeks before course/event  –  90% discount on full brochure rates
• 2- 4 weeks before course/event – 75% discount on full brochure rates
• 13 days  – 72 hours before course/event –  50% discount on full brochure rates
• 72 hours or less  –  25% discount on full brochure rates
For Example if you book a course worth £200 and need to change the date of that course:
4 weeks notice this will cost you an additional £20.
2 weeks notice this will cost you an additional £50
3 days notice this will cost you an additional £100
24 hours notice this will cost you an additional £150
Postponement by us due to bad weather
On some occasions courses may need to be postponed due to bad weather. In these circumstances we will offer you alternative dates, no refund will be available.
On some occasions group events may need to be postponed due to bad weather. In these circumstances we will offer you alternative dates.
Please make sure you have read our full booking terms and conditions 
Frequently Asked Questions
What makes Hove Lagoon so special for learning?
Tracy Hart
2018-02-18T16:52:46+00:00
Hove Lagoon is an old Victorian boating lake so has a solid bottom and is only waist deep. This means that any time you need to you can stand up. It is also right next to the sea so on those hot sunny days when there is little wind we can usually expect a sea breeze. Being next to the sea when people are ready we can move their learning away from the lagoon and on to the sea itself. The lagoon is in the middle of a public park so not only do you have the beach near by but you also have a kids play area and a skate park so anyone not taking part will have something to do. There is also an onsite licensed cafe for spectators and participants.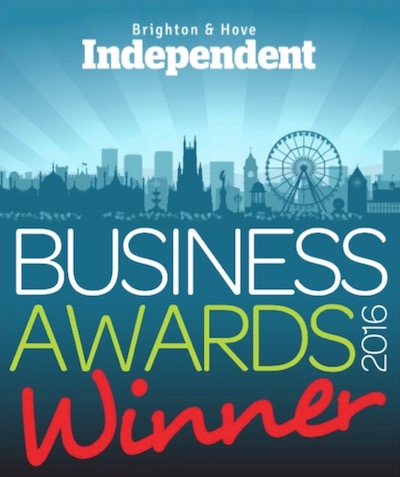 Stag and Hen groups at Lagoon Watersports:
Over 23 years experience in group events
Brighton Marina is the perfect gateway to the ocean
Less than 3 miles from Brighton Pier right on the sea front at Brighton Marina
Activities suitable for those with no previous experience.
Run by highly experienced, qualified and friendly RYA instructors
All specialised equipment is provided, including lifejackets
Great Marina facilities with changing rooms and hot showers as well as restaurants, bars, shops, cinema and even a casino