Wakeboarding for Groups in Brighton – £51pp
Adrenaline and fun mixed with some competition…
If you are looking for a fun and exhilarating activity for your stag and hen do then look no further than wakeboarding at Lagoon Watersports.
Wakeboarding is a high speed action sport and one of the fastest growing watersports in the world. It's exhilarating, exciting and extremely addictive.
Enquire about Wakeboarding for Groups
Your session will start with a brief on-land demonstration on how to get up on the board, and then it will be time to get on the water!
You will :
Get wakeboarding…Success guaranteed
Have fun
Learn new skills
Wakeboarding works best when paired with another activity. We find it works really well to choose an activity like raft racing, kayak water polo or stand up paddleboarding. We can organise a fun race and have prizes for the winners.
Take your pick from our list of activities to keep your whole group entertained.
Activity list
Raft building and raft racing
Standup paddleboarding (includes Giant XL 10 person SUP)
Sailing
Windsurfing
Kayaking and kayak water polo
SUP Yoga
What to expect:
Lots of fun, excitement and to get up and wakeboarding
Price:
2 hours: One or two activities – £45 per person (wakeboard add an extra £6 pp)
3 hours: Two or three activities – £69 per person (wakeboard add an extra £6 pp)
Full day: £102.50 (Wakeboard add an extra £10 pp)
BBQ from £11pp
Prerequisite:
Can swim for wakeboarding. Other activities water confident.
Duration:
Two or three hours is the most popular option but we can offer 1 hour or full day sessions.
Where:
Hove Lagoon, BN3 4LX
Suitable for:
This experience is not suitable for people with back problems
Availability:
Please contact us to check availability.
Booking:
Call 01273 42 48 42 option 2 or email us.
Booking terms and conditions apply and rebooking fees are charged for cancellations made with less than 4 weeks notice.
What to Bring
Swimwear: To wear under the wetsuit and impact vests which are provided.
Towel: We have hot showers so you will need a towel to dry yourself off at the end of your session.
Bag: To put your wet things in.
Other stuff: Suitable clothing for the weather on the day. Sunscreen, layers in case the wind gets up, anorak or waterproof jacket.
What Not to bring
Valuables. We have free lockers in the changing rooms but better safe than sorry.
How to book
To book we require a £100 non refundable deposit, the balance and final numbers is due one month before the event.
We do not offer refunds for people that do not attend as we have to assign equipment and staff. If you have a couple of people you are sure about then it is best to add them at a later date. 90% of the time you can add those people the week before, but please check when booking as some events the numbers are strictly limited.
To check availability or make a booking please call 01273 42 48 42 option 2 or email us
Cancelation Policy
When you make a booking with us we assign staff and equipment to deliver the booking. That means we are unable to offer that space to anyone else.
If you cancel that space we are likely to incur a loss.  We will have already made commitments to staff and we may have turned away other bookings. We are unable to get insurance that covers us for this loss.
We therefore do not offer refunds for cancellations. If we did not do this we would have to put up our prices for everyone.
Our cancellation policy applies in all circumstances including no shows, illness, relocation, transport failure and bereavement.
Course Cancelation Insurance
You can take out insurance to cover the cost of your course against cancellation through CancelSure. Guide cost is £12 for the first £100 of cover and then £6 per additional £100 of cover.
Our Advice
If you pay by credit card your cancellation maybe covered by your credit card provider.
Consider taking out course cancellation insurance.
Your holiday insurance may cover you for course where you stay on our boats.
Cancellation charges
• More than 8 weeks before course/event – loss of deposit
• Less than 8 weeks before course/event – 100% of price of course/event
At our discretion, we may allow a forfeited deposit to be used towards an alternative course/event run by us. In each case, such a booking will be at the price prevailing at the time of re-booking and subject to an admin charge of £25 for course over £150 and £10 for course under £150.
In these circumstances we offer significant discounts on rebooking within 12 months.
The discount is based on how much notice was given for the booking cancellation and non discounted course rates:
• More than 4 weeks before course/event  –  90% discount on full brochure rates
• 2- 4 weeks before course/event – 75% discount on full brochure rates
• 13 days  – 72 hours before course/event –  50% discount on full brochure rates
• 72 hours or less  –  25% discount on full brochure rates
For Example if you book a course worth £200 and need to change the date of that course:
4 weeks notice this will cost you an additional £20.
2 weeks notice this will cost you an additional £50
3 days notice this will cost you an additional £100
24 hours notice this will cost you an additional £150
Postponement by us due to bad weather
On some occasions courses may need to be postponed due to bad weather. In these circumstances we will offer you alternative dates, no refund will be available.
On some occasions group events may need to be postponed due to bad weather. In these circumstances we will offer you alternative dates.
Please make sure you have read our full booking terms and conditions 
BBQ
Aberdeen Angus Beef Burger with cheese and relish
or
Grilled Mediterranean Veg and Halloumi Wrap
Served with a side of chips and side salad
Includes one alcoholic drink or soft drink (Hot or cold)
£13.00 pp
We have a licensed bar and cafe with views of the activities
"Just a note to say everyone had a brilliant time and enjoyed all the events. Special thanks to all the team at the Lagoon who looked after us. All the guys commented how friendly and professional they were."
Matthew
Thanks for your help in organising the stag weekend, everyone had such a great time and all the instructors were super fun and encouraging (getting everyone up on the wakeboards very quickly which some of the less active guys were really surprised with!). The food was also perfect and with the sun out, the area to chill out made for a really fun avo to kick back."
Paul Goodey
Frequently Asked Questions
Hove Lagoon is an old Victorian boating lake so has a solid bottom and is only waist deep. This means that any time you need to you can stand up. It is also right next to the sea so on those hot sunny days when there is little wind we can usually expect a sea breeze. Being next to the sea when people are ready we can move their learning away from the lagoon and on to the sea itself. The lagoon is in the middle of a public park so not only do you have the beach near by but you also have a kids play area and a skate park so anyone not taking part will have something to do. There is also an onsite licensed cafe for spectators and participants.
Hove Lagoon is only waist deep so what ever activity you are doing they will be able to stand up. If anyone cannot swim just let us know and we will keep an extra eye. Everyone that goes on the water, including instructors, has to wear a buoyancy aid or impact vest. If someone really does not want to take part that is fine. They can be on the side watching and encouraging, maybe offering advice if you are building rafts and they can be the first to the cafe to order the coffees or beers.
If you are doing the raft build and race or stand up paddleboarding and she is keen to take part she is very welcome to do so but it is at her own risk. If you are doing wakeboarding it might be best if she spectated. If she is not sure I would suggest that you let us know that there is possibly one more who might take part and we can always add her at the last minute.
We have lockers that are free to use or if your bag does not fit in the locker we will look after it for you. Please do not bring massive suitcases as space is a little limited.
It is very unusual for us to cancel due to bad weather. You will be getting wet so rain is not a problem and if you have people coming to watch they can watch from our cafe which looks out over the lagoon.
Hove Lagoon is only waist deep so if you do fall off your board you will be able to stand up and then get back on your board. You will also be wearing a buoyancy aid for added confidence.
We do have lockers that are free to use. If you have larger bags we can store them for you provided they are not huge suitcases!
We have wetsuits in all shapes and sizes to suit everyone. You are very welcome to borrow one of these (no additional charge).
We have provided corporate, group and Hen & Stag events since 1994. We have catered for groups of up to 400 clients and worked with companies such as: Microsoft, IBM,Vodafone, Coca-Cola, Ernst & Young, Garnier, Natwest, Morgan Stanley and News International.
Our events are skippered by highly professional, experienced, qualified and friendly instructors.
We have two venues - Please check that you are heading to the right one.
If travelling by taxi make sure that your taxi driver is clear which venue you are heading to.
Brighton Marina: Pontoon 6, Brighton Marina, Brighton, East Sussex BN2 5UP
Hove Lagoon: Kingsway, Hove, East Sussex, BN3 4LX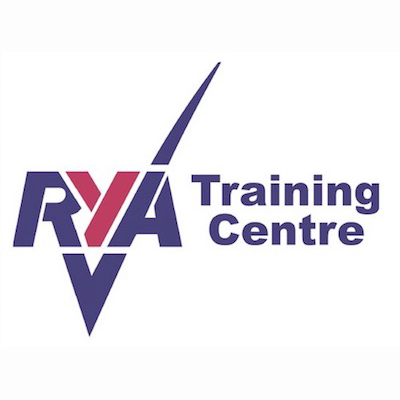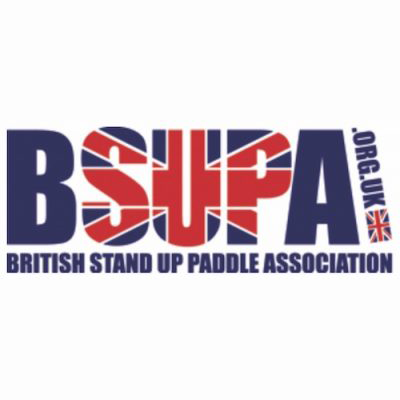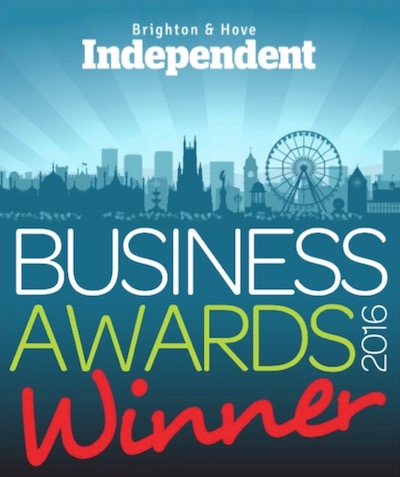 Stag and hen groups at Lagoon Watersports:
Both venues are right on the sea front less than 3 miles from the Brighton Pier.
Unique location of Hove Lagoon – safe, shallow sheltered Lagoon right by the sea.
Over 23 years experience in group events
Run by highly experienced and friendly instructors.
All specialised equipment is provided, including wetsuits.
Activities suitable for those with no previous experience.
Great clubhouse with changing rooms, hot showers, hair dryers and lockers.
Licensed cafe offering great coffee, BBQ's, snacks and a view of the activities
Free WiFi