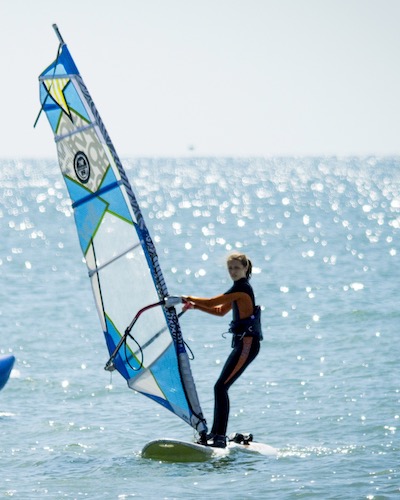 Lagoon Wake Park, located on Hove Lagoon, Brighton is home to the first Wakeboard Cable on the South Coast. Cable Wakeboarding is a high speed action sport and one of the fastest growing watersports in the world. The rider is towed by a cable at around 20mph performing jumps and tricks. It provides instant fun for all. It's exhilarating, exciting and extremely addictive.

Cable Wakeboarding is:
Super Fun.
Easy to Learn.
Suitable for all ages and abilities.
Highly addictive.
Great value for money.
Who can wakeboard at Hove Lagoon?
Complete beginners (must attend a Learn to Wakeboard course).
All ages from 10 years upwards.
Intermediate and expert riders.
Groups / Stag and Hen / Birthday Parties
Courses available at Lagoon Wake Park:
How Does it work?
Lagoon Wake Park has three Sesitic system 2.0 straight line cables. This is the perfect wakeboarding, learning device. It is only you riding, nobody in front or behind you, just like a boat but with no wake. If you fall in the instructor will bring the handle right back to you.

It is perfect to learn new tricks. At all times our instructor is in control and can adjust the speed to suit your riding level. The turns at each end are quicker than a boat, jet ski or lap of a full cable and allow you to hit the same rail over 30 times in a ten minute session.

Lagoon Wake Park is suitable for all levels of riders. We have lots of beginners, intermediates, and even some Pro riders, including Matt Crowhurst, Lewis Crathern and 5 x kitesurfing world champion Aaron Hadlow.

Wake Skaters will love this system as well as there is no better way to learn and become a better rider.

Perfect for Kitesurfers
The high pull from the cable makes the riding experience perfect for kitesurfers of all abilities, allowing riders to improve their skills without wasting those precious windy days.
Novice kitesurfers will learn board control skills quickly, whilst advanced riders can really dial those air tricks.

Features for more advanced riders:
We have four exciting obstacles:
Roof Top
Designed with the intermediate to advanced riders in mind this is the next step up after the flat bar has been mastered. The two angles of the obstacle mean that numerous different tricks and gap variations are possible.
Box with Bank Rail
Taking its shape from the infamous Relentless Leviathan rail which was made for Relentless Wakestock this is another multi hit rail which offers great variation. Why build just a box rail when you can as easily add a banked rail to the side of it! The Box offers beginner rail riders the chance to really improve and easily learn new rail tricks. The banked rail on the side of the box is a good ollie on rail and offers something a little more demanding for the better riders and something for others to progress too.
Incline Rail
The incline rail offers the perfect entry level obstacle for beginners looking to hit their first obstacle and is still great fun for advanced riders learning more technical manoeuvres. The incline is also a great rail for wakeskaters.

The Step Up Rail
Our most advanced rail yet!
Lagoon Wake Park has been part funded by Bitish Water Ski and Wakeboard. We would like to thank them for their support in making this venue as fantastic as it is. www.bwsw.org.uk
News