Sunday 8th saw 15 paddlers arriving bright and early at the lagoon to take part in a 5km race out to sea.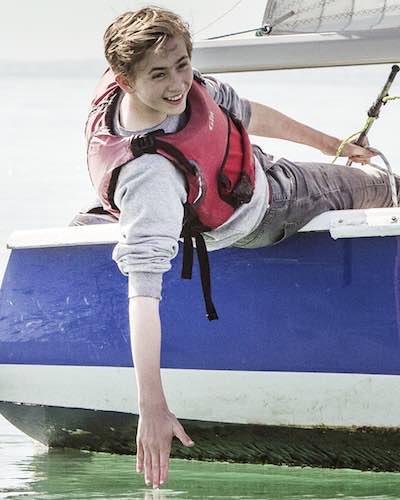 The conditions were pretty much perfect, with a light easterly breeze and some lovely sunshine. The course was set out so competitors had to paddle out from shore for half a mile to the first marker buoy, then into the light breeze before a byoe turn and then heading back to the first marker which was a 5km course.
The start line was on the beach with everyone braving the pebbles and launching into the water.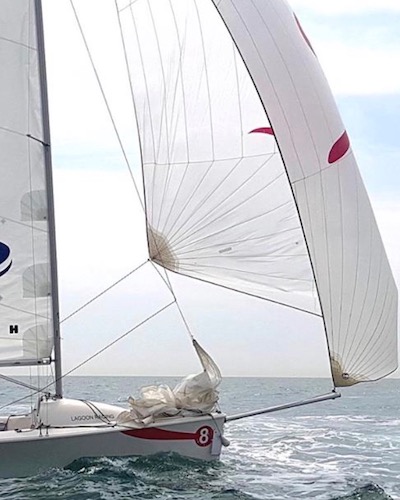 Taking the lead early on was Charlie Grey on his custom 12'6, with Lagoon Watersports race trainer Robin Williams staying very close behind. The heat made the race harder with some competitors slowing their pace.
After the first buoy turn Mark Saul had managed to get into 2nd place with Graeme Williams in 3rd. Mark was gaining speed on Charlie until the last buoy turn when his fin hit a plastic bag on the water which saw him coming off his board and taking a dunking in the water.
Charlie took advantage and carried on to take the overall win, Mark managed to keep his 2nd place with Graeme taking 3rd.
Really nice to see so many people on the water on a Sunday morning and well done to Helen Trehane on her first ever SUP race and coming in 2nd place!
14''
1st : Mark Saul
2nd : Graeme Williams
3rd : Ken Harmer
12'6
1st : Charlie Grey
2nd : Robin Williams
3rd : Michael Herbert
Ladies 14'
1st : Gemma Godber
2nd : Helen Trehane
3rd : Amy Chapman
If you want to get involved in our next SUP Race, check out our upcoming dates and get yourself booked on or learn to SUP in Brighton.